UC History in the News: Chris Phillips Reflects on Lincoln's Gettysburg Address
Artists' rendering of Lincoln's address
Short, Precise, Eloquent:
Today marks the 150th anniversary of Abraham Lincoln's delivery of the Gettysburg address. Read UC History's
Chris Phillips'
reflections on these evocative words and their meaning for American history in today's Cincinnati Enquirer:
http://news.cincinnati.com/article/20131119/EDIT/311190010/OPINION-Lincoln-s-Gettysburg-Address-ch
anged-nation
.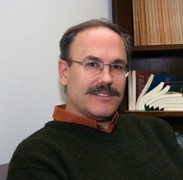 Professor Chris Phillips
Professor Phillips is a Lincoln scholar and a specialist in the history of
the Civil War and Reconstruction. More specifically, Phillips' research focuses on the American South, with particular interest in the Border States, the slave states that did not secede during the American Civil War.
His book "The Rivers Ran Backward: The Civil War on the Middle Border and the Making of American Regionalism" is scheduled to appear in 2015.